The breadth of our wealth management expertise means clients enjoy a host of different benefits as we address an array of different needs. But there are a handful of key features that each experience has in common. Use the list below to see each one in more detail:
– Range of customisable, unit-linked contracts
– Range of asset classes and investment strategies
– Cross-border contracts and local expertise
– Unique levels of secure asset protection
– Life assurance or life insurance expertise
Range of customisable, unit-linked life assurance contracts
Choose from:
External investment funds managed by experienced asset managers
Internal collective funds offering mandated collective management in line with different policyholders' risk profiles
Internal dedicated funds that allow discretionary management, in line with the policyholder's personal objectives
Range of asset classes and investment strategies
We calibrate each solution precisely using an array of fund types, financial products and investment vehicles – providing the flexibility and diversification that allow you to optimise risk / return profiles. You can change asset allocation, custodian bank* and investment manager* during the life of a contract.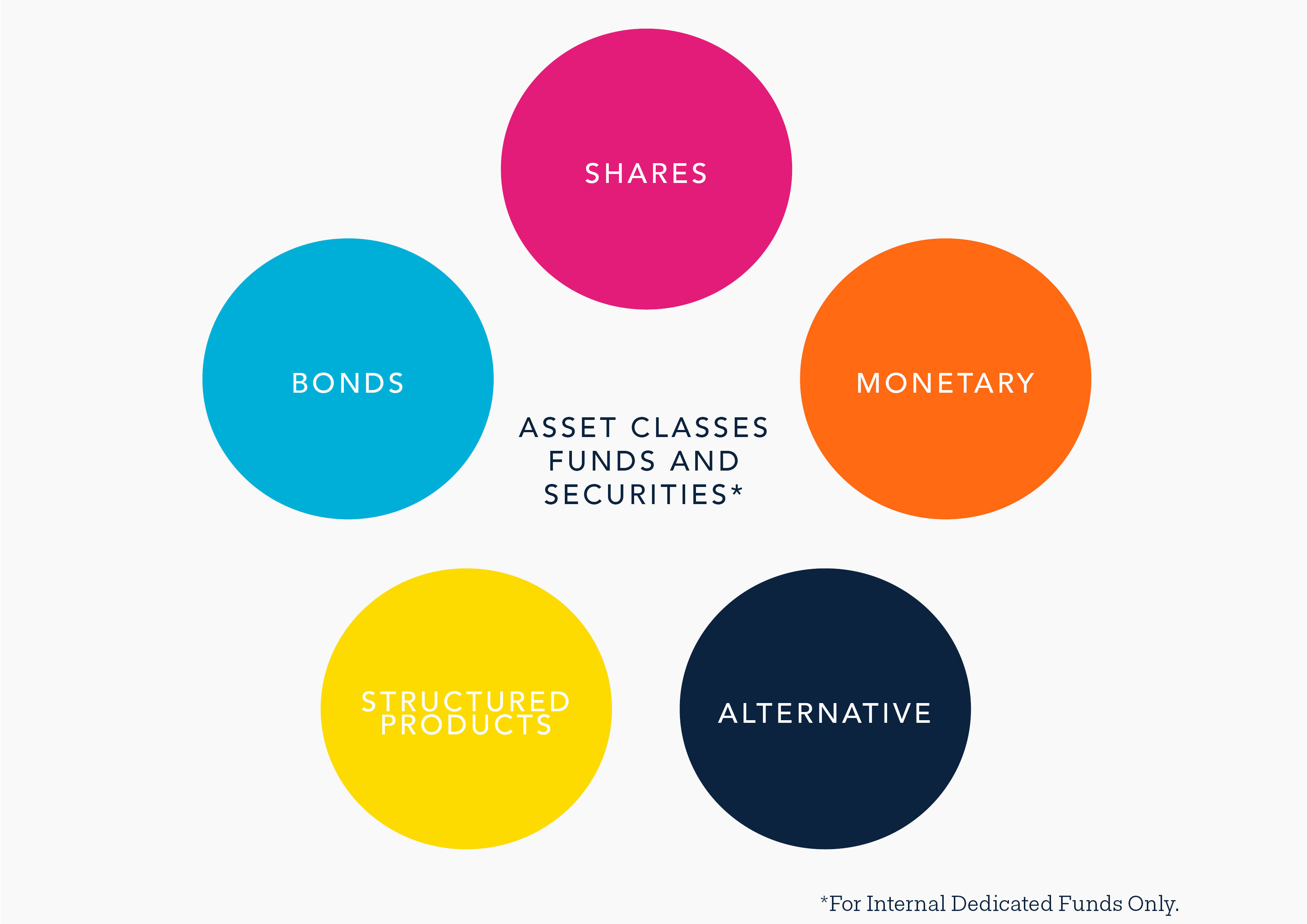 Asset diversification depends on the amount invested and the type of contract chosen.
Cross-border life assurance contracts and local expertise
We offer portability options and local expertise across Europe, allowing an ever more geographically mobile clientele to keep a contract in a compliant and tax-efficient way when they relocate. We currently support clients living in Belgium, Denmark, Finland, France, Luxembourg and Sweden as well as other European and emerging markets on request.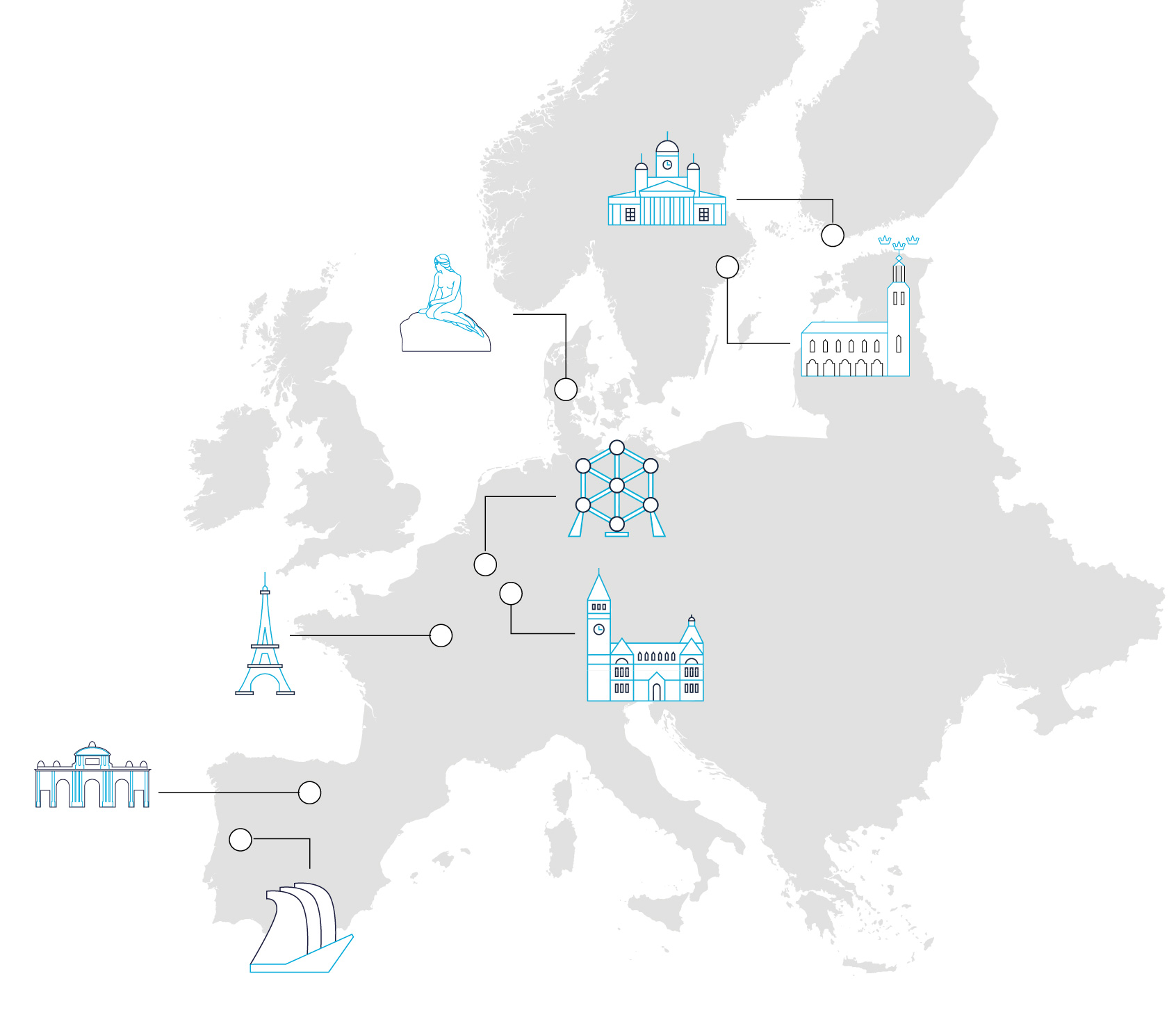 Unique levels of secure asset protection
A Luxembourg pension, Luxembourg life assurance and other forms of wealth management in Luxembourg mean unprecedented peace of mind for investors – thanks to excellent financial stability (it's one of few countries rated AAA by the 'big three' credit rating agencies) and a unique regulatory regime.
A safe haven for investors
Exceptional stability and safety offered by the 'triangle of security'
This arrangement subjects life assurance companies like ours to stringent prudential and governance regulations, including the need to maintain an ongoing solvency margin big enough to secure the permanence of our business. It also requires all policyholders' assets to be deposited in an accredited custodian bank, and completely separated from our own shareholders' assets. The CAA monitors each life assurance company's solvency ratio rules every quarter.
Life assurance or life insurance expertise
The correct term is 'life assurance': a combination of insurance and investment. Its tax status and portability make this contract a vehicle of choice for wealthy clients and a vital tool for inheritance and succession planning. We've been part of the life assurance industry for over 25 years and have 5 billion Euros of assets under management.