October 26, 2018
Making a brave entry into the world of Private Equity investments are André and Martine Leroux, a married couple living in Northern Europe with their only child. After selling his stake in a FinTech company, André is keen to invest part of the proceeds, so exploring some non-traditional investment options is at the top of his to-do list.
With this investment opportunity, their focus is on high-risk high-yield assets which could increase significantly in value in the medium term. In their list of priorities, André and Martine are determined to create a plan which maximises their wealth in an efficient and customised way – a plan which is tax compliant across multiple jurisdictions and safeguards the future for their child.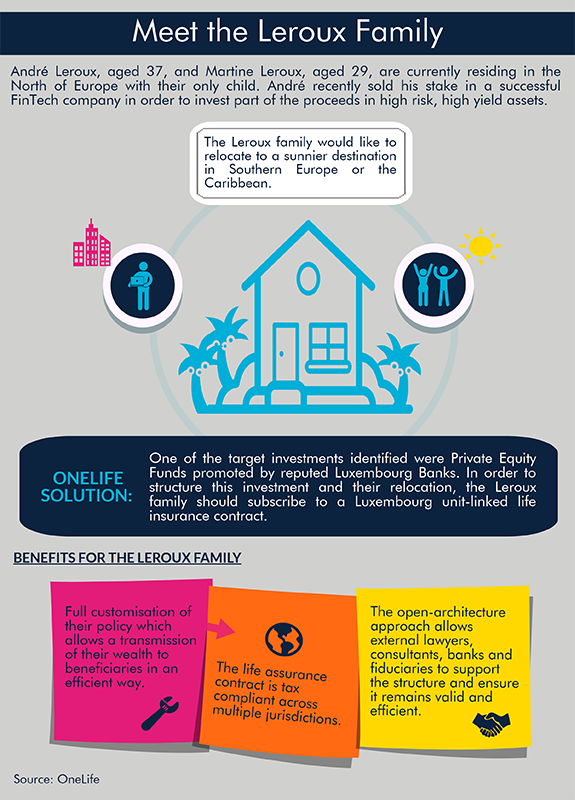 André and Martine are keen to make the most of their capital whilst at the same time ensuring a structured, secure framework for their wealth. They want the flexibility of choosing a solution which is right for them safe in the knowledge that the next generation can benefit too from the decisions they make today. A Luxembourg life assurance policy provides that framework allowing a highly customised approach, hand in hand with security and investment flexibility. Private Equity is one of the non-traditional asset types offered by OneLife to respond to the needs of the HNW and their families.
To find out what the solution for André and Martine is, click => here !