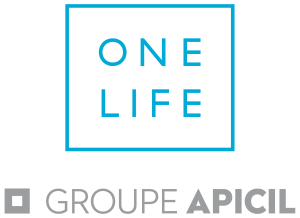 ————–
With over 30 years' experience, OneLife is a Luxembourg life assurance company that is resolutely committed to upholding its obligations as an insurer and to promoting Luxembourg as a leading international financial market.
During an audit conducted between December 2021 and April 2022, however, the Commissariat aux Assurances (CAA) detected certain failures in the company's anti-money laundering and counter-financing of terrorism (AML-CFT) systems. Following this audit, the CAA issued an administrative fine against the company on 16 May 2023. The fine is in no way related to any money laundering or terrorism financing activities at OneLife.
Supporting the CAA in its audit activities, and as the latter noted, OneLife took immediate corrective actions accompanied by a comprehensive review of its portfolio.
Furthermore, the company wishes to reaffirm its commitment to the constant enhancement of its AML-CFT systems structured around 3 pillars:
Expertise: regular training delivered to personnel covering AML-CFT risks, partner awareness initiatives, strengthening of operational staff and creation of a dedicated Know-Your-Customer team
Processes: analysis and review of internal processes in order to strengthen compliance controls within the company
Digital: deployment of digital tools improving the identification and updating of client information accompanied by periodic policy review and an ambitious multi-year digital plan to permanently enhance the KYC system and quality of data
Compliance is, and has always been, at the very heart of the company's efforts in order to maximise security among all players. Regular controls, personnel awareness and partner proximity are the guarantees of security for the end client, for insurance intermediaries and for OneLife as an insurance company.