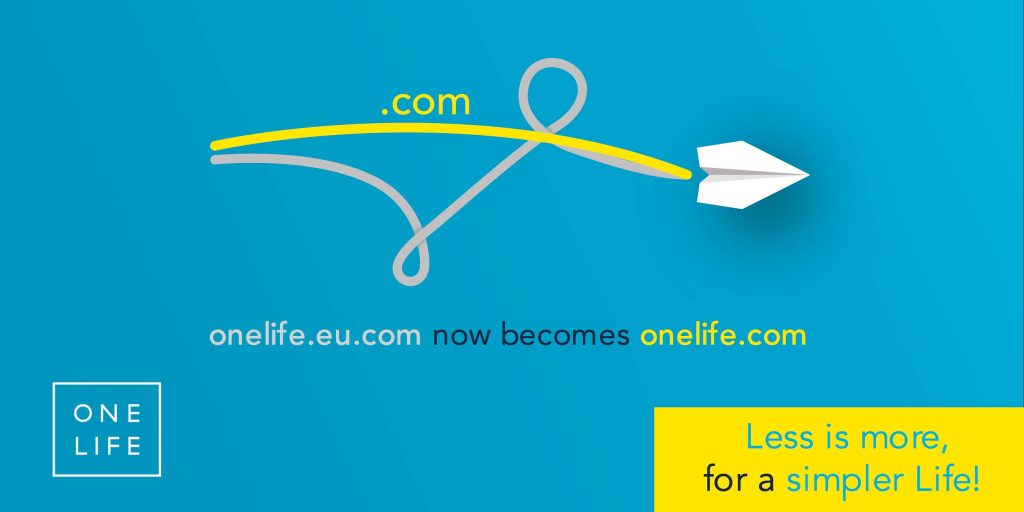 We would like to inform our external stakeholders that our OneLife domain name recently changed to onelife.com. One dot and 2 letters less, to make life even simpler!
What are the changes?
The transition will be smooth since a redirection from onelife.com to onelife.com has been put in place.
However, we recommend our external stakeholders to update their contacts at OneLife at their earliest convenience.
What about the access to OneLife secure portals youroffice and yourassets?
There is no change for our partners' access to youroffice, or clients' access to yourassets. Both secure online platforms are accessible from our public site's homepage, by selecting LOGIN.