Aware of the growing importance of digital among its clients and partners, OneLife has been investing in new digital channels having completely overhauled its IT infrastructure and architecture. The life assurance company has thus developed the OneLife mobile app.
Last year, OneLife surveyed a number of its partners to identify their needs and assess their digital readiness. The findings revealed both advanced digital know-how and a lack of tools to facilitate cross-border product management and distribution. OneLife saw the opportunity to develop a collaborative and interactive tool for its partners.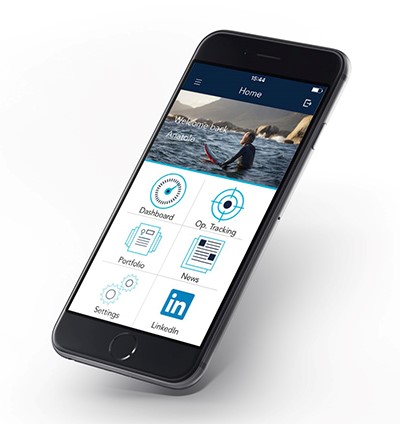 All the information, any time, any place
A year later, the app has become a reality, the result of great collaboration with Ainos, a company specialised in bespoke software solutions and in developing processes to maximize and optimize their potential.
At the recent OneLife Investment Forum in Belgium partners were offered a sneak preview of this new app before it unveiling yesterday at the InsurTech Summit in Luxembourg. Wherever they are and at any time partners can easily access the information they need. Essentially, workflows key to managing an insurance policy are accessible through the app, by monitoring in a secure environment portfolio changes, transactions being processed as well reviewing a client's policy and the value of its investments 24/7.
Compatible with iOS and Android, the app has a simple and intuitive interface within a password-protected environment. Free for partners, the OneLife app will be rolled out in Belgium from mid-November, before becoming available across OneLife's other key markets over the course of 2017.
Boosting effectiveness, bolstering relationships
With this new app, OneLife is a digital pioneer in the life assurance sector. "Technology is a major driver of change in the relationships we have with our partners and clients", explains Marc Stevens, CEO of OneLife. "We are the first company to propose a tool like this for a Luxembourg-based cross-border approach. And, thanks to information-sharing, we will maintain links with each of our partners more easily."
OneLife has major digital ambitions. It wants to completely transform the way it communicates with its ever increasing mobile and demanding clients, and therefore intends to make full use of the efficiency provided by its newly established communication channels. In the medium term, the app will be available to clients, so that they can consult their current situation at any time.