OneLife OneApp: Life just got mobile!
As part of its digital transformation, OneLife provides fast and effective services to simplify and facilitate the life of its clients.
That's how OneLife OneApp was born, to help you stay connected anytime anywhere. Stay informed on your life assurance policies, track all your operations, know straightaway if information is missing … and you can follow us on LinkedIn and share and comment our news.
"The OneLife OneApp is a real tool in helping you stay connected on the go. It's simple and intuitive and gives you access to all the information you need on your policy when you need it".


The Best of OneLife OneApp!
available around the clock
access is secure
transparency on all your operational information
easy to use
What does it do?
The OneLife OneApp gives you round the clock access to your portfolio information. You can consult your portfolio valuations and policy details for your OneLife contracts quickly and easily.
Keep a track on the status of your policy operations and monitor progress on open transactions.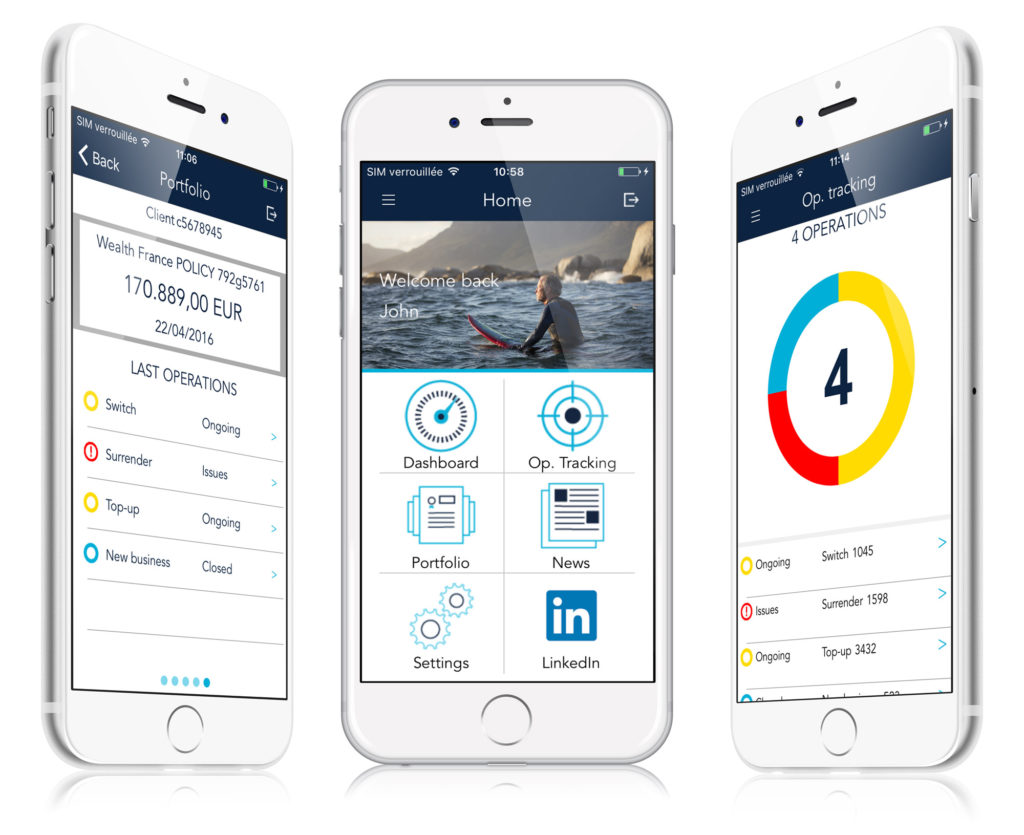 OneLife OneApp: Focus on your Portfolio
Fund list with the corresponding amount invested per fund(s) (link to Morningstar fund factsheet as relevant)
How the policy value has evolved over time
The policy's asset allocation
The policy's allocation by currency
5 latest operations on the policy including the type, status and date of completion
"OneLife is a digital pioneer with the App providing real added value to the business relationship we have with our partners and clients".
OneLife OneApp: Focus on Operational tracking
Here, you can find the operations in progress for the various policies.
Operations are classified in 3 ways:
"In progress" – operation is in the process of being treated
"Missing elements" – there are some issues and action is required
"Completed" – operations that are complete (last 31 days)
You can also see other items like the list of missing documents and any comments from the OneLife Customer Services team.
OneLife OneApp: Secure and Confidential
Remember that when you use our App, your data is automatically protected by our advanced encryption and monitoring technology. Your clients' information is also safe:
no personal client information is stored on the App
all other data is secured through encryption


OneLife OneApp: News & LinkedIn
Don't forget that all data on the App is fully protected by our encryption and monitoring technology. There is no personal client information stored on the App. All other data is protected through encryption.
How can I get OneLife OneApp?
To access, you just need to download it from the AppStore (Apple) or GooglePlay (Android) via your smartphone.