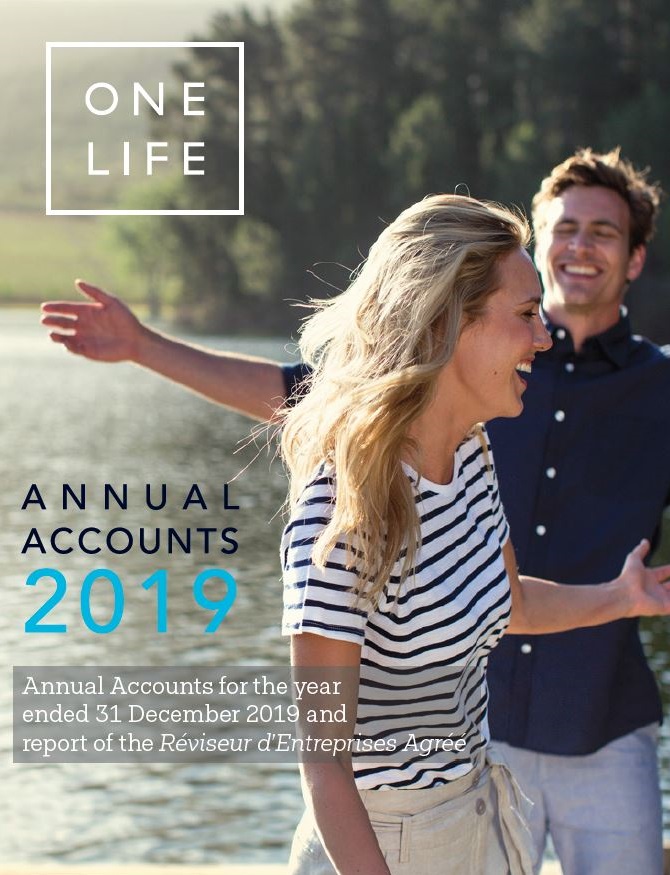 The OneLife Company S.A. (OneLife) has released its annual accounts which confirm 2019 as another year of strong performance with record increase in both new premiums and assets under management.
OneLife collected EUR 848 million in new business premiums (from EUR 563 million in 2018) and saw assets under management reach over EUR 7 billion. The surge is due to the company's strong focus on developing relationships with key partners across core markets and the integration of APICIL Life Luxembourg's assets and premiums following the merger with OneLife in 2019.
Profit for the year stood at EUR 1.9 million, affected by the culmination of major IT projects, restructuring activities and the merger with APICIL Life.
The Company confirms its financial stability with a solvency II ratio of 140% at the end of the year.
OneLife has delivered strong results through the confirmation of its strategy to grow its market share through a combination of investment in new market development and technology, together with improved cost control and use of capital.
The main 2019 highlights are:
Market expansion: OneLife continued to gain market share in France supported by Groupe APICIL's domestic presence in the market and the OneLife branch in Paris. The Iberia region performed strongly demonstrating strong interest from the Spanish market for Luxembourg unit-linked life assurance solutions and a growing demand for Portugal. OneLife remains the leader in the Danish Pension market whilst our positioning in Belgium was strengthened thanks to our long-standing network of insurance brokers. The UK Expat segment launched last year also performed well with the development of new relationships with large European IFA partners serving the cross-border expatriate market.
Corporate developments: OneLife completed its first year as a full member of the APICIL Group, fourth largest social protection group in France, following the completion of the acquisition on 2 January 2019. OneLife is the Group's principle vector for international growth through its core expertise as a life assurance company specialised in international wealth solutions for HNW clients and their families. In addition, APICIL Life, the Luxembourg life insurance entity of the Group, became part of OneLife in 2019, strengthening the value proposition further and creating important synergies.
Continued investment in technology and innovation: OneLife pursued investment in the efficiency of its operations with a number of key initiatives including the automation of interaction with its banking partners, the further deployment of e-signature solutions and the drive to simplify and harmonise client contractual documentation.
Antonio Corpas, CEO OneLife, said: "2019 proved to be another year of strong growth for OneLife. The company's integration into APICIL Group has brought many synergies and development opportunities. In 2020, despite the challenging environment, we remain committed to strengthen further our value proposition for each of the markets we serve and to build further innovation to the services we offer for partners and clients."
The OneLife Company S.A.
Audited Annual Accounts for the financial year ended 31 December 2019: click here
Solvency & Financial Condition Report (SFCR) for the financial year ended 31 December 2019: click here