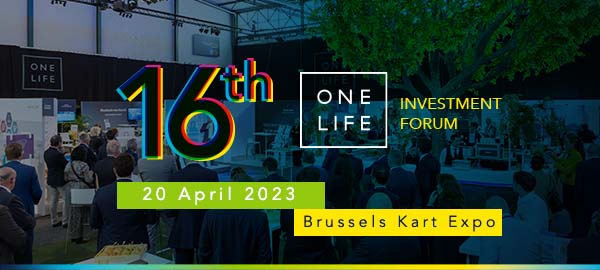 2023 Investment Forum
The Investment Forum is an annual event organised by OneLife, a leading player in the Belgian market, to foster information sharing and exchange between investment companies and life assurance intermediaries.
The event has become a reference over the years. Historically dedicated to our own network of partners, it has been open to the entire Belgian market since 2019!
The 16th edition of the Investment Forum will take place on Thursday 20 April 2023
Want to get a flavour?

Want to join us?

More information and registration coming soon

Looking forward to seeing you at the next edition!
The Forum organised by OneLife is a free B2B event for life insurance intermediaries, notaries, lawyers, consultants and accountants specialised in wealth management and financial planning. OneLife reserves the right to refuse a registration that would not fit the aforementioned target. Thank you for your understanding.